At Bad Ass Coffee of Hawaii you will offer customers an inspired mix of crafted coffee products and an island inspired food menu that spans day parts. We take pride in offering 100% Kona at every location along with other Hawaiian single origin and premium blends. Our menu appeals to a wide audience offering comforting classics to simple, yet innovative Hawaiian inspired core menu items. Plus, you can count on seasonal limited time only kicks to your menu offering. Fuel your communities inner badass with a menu that remarkable and served with the Aloha Spirit.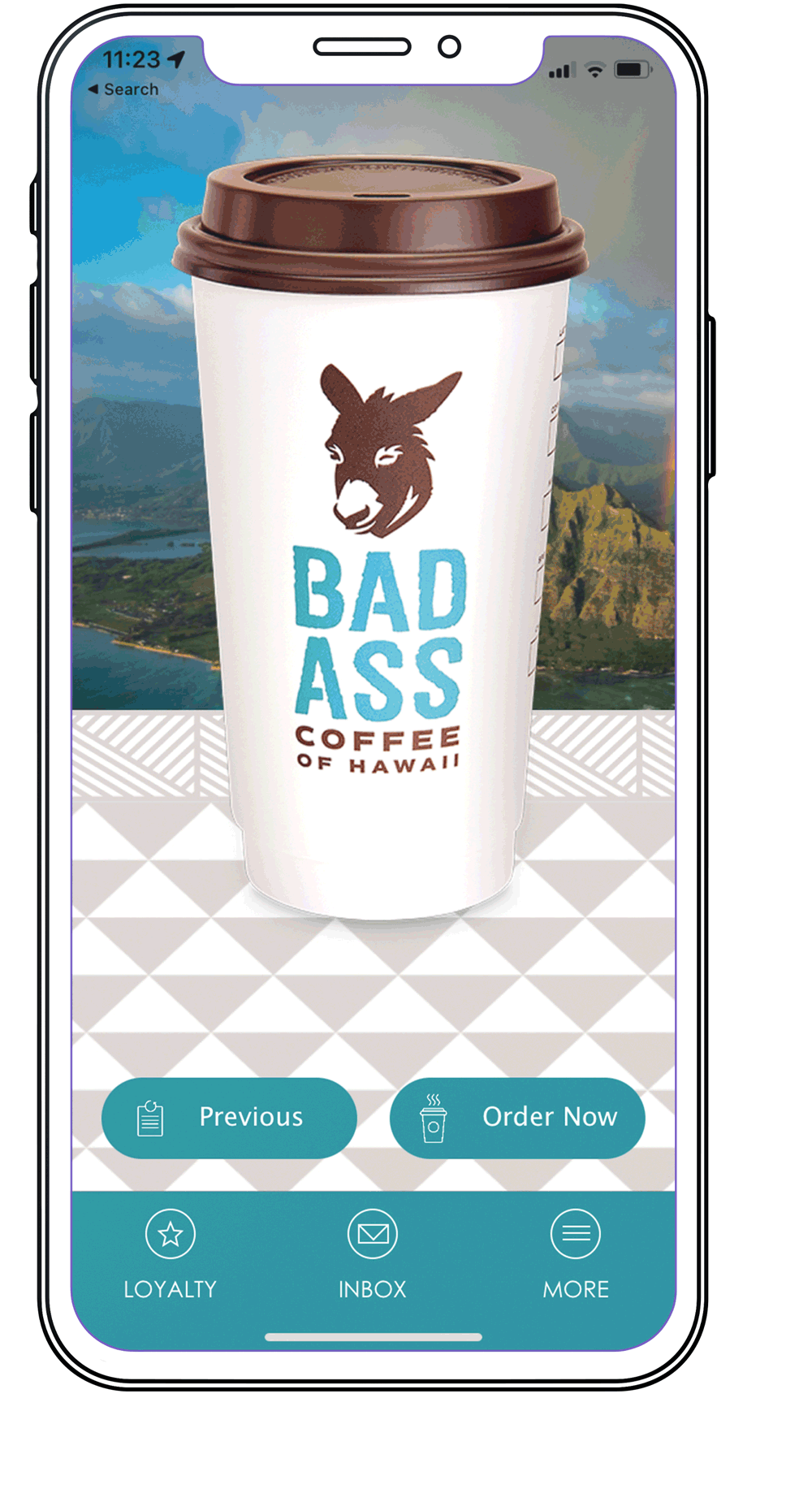 Our Bad Ass Coffee of Hawaii online ordering app makes it easy for your customers to order their favorite drinks ahead and become 'Ohana Rewards loyalty members. Our app allows guests to earn rewards through repeat visits and store value via digital gift cards and a mobile wallet.  
Building a loyal database of 'Ohana Rewards members allows you to leverage data segmentation to run promotions via email, push notifications, and in-app messages. 
App available on Apple and Android devices.