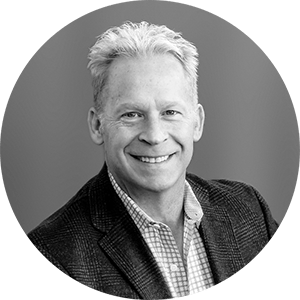 Scott is the Chief Executive Officer and brings over 35 years as an accomplished business owner, executive, award-winning marketing strategist, and business consultant with a consistent track record of transforming early stage brands into category contenders, and re-inventing existing brands to realize new levels of success. Prior to Royal Aloha Franchise Company, Scott was a consulting CEO for Bad Ass Coffee of Hawaii. Snyder was also a founder of Xylem Digital, an international digital marketing agency that facilitated the rapid growth and expansion of nearly 40 brands in the food & beverage space including Chipotle, Jimmy Johns, Jamba Juice, Einstein Brothers, Red Robin, Jack Links, Chili's, Church's Chicken, Fresh Express/Chiquita, Noodles and more. Outside of coffee, Scott is an avid sailboat racer and also enjoys skiing with his wife in Colorado.
Favorite Bad Ass Coffee: Pele's Blend – "I always recommend Pele's because it offers such a complex flavor profile that combines the smooth finish of Kona Coffee with other bold international coffees to deliver a truly unique coffee experience."
William is the Chief Financial Officer and has full oversight for company financials and strategy. Will served as Chief Financial Officer for Verdeam, LLC, a real estate investment fund located in Lakewood, Colorado. Prior to that, William served as Director of Finance for Denovo, a managed services and software company and was also a Manager at Charter Communications, an internet service provider located in Denver, Colorado.
Favorite Bad Ass Coffee: 100% Kona French Roast – "You just can't beat the decadent taste of our 100% Kona!"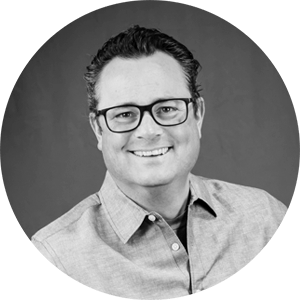 Chris is the Sr. Vice President of Marketing and oversees marketing communications, brand vision and advertising planning which includes social media and local store marketing for each of our valued Bad Ass Coffee franchise owners. Chris brings over twenty years of big brand advertising and communications knowledge to the team with experience marketing brands including Quiznos, McDonalds, Breckenridge Brewing, Einstein Bros, Zeps Epiq Sandwiches, Visa and Frito Lay. Outside of work, Chris is busy raising 4 boys with his wife outside of Denver, Colorado. On the weekends he can typically be found out on his mountain bike, a hiking trail or keeping score at the sports fields.
Favorite Bad Ass Coffee: Hawaiian Signature Blend, Volcanic Roast – "I crave a good dark coffee and the volcanic roasts are about as good and dark as it gets!"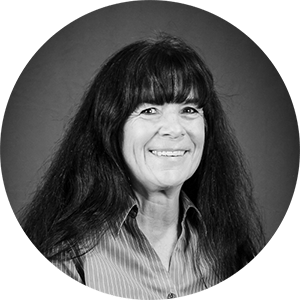 Susan is the Vice President of Franchise Success and brings nearly 40 years of franchise restaurant operations & training experience to Bad Ass Coffee of Hawaii having spent the last 18 years with The Wendy's Company in the roles of Franchise Market Consultant, Area Director, and Field Training Manager. Sue will oversee the day-to-day performance, training, and development of all Bad Ass Coffee of Hawaii franchisees.
Favorite Bad Ass Coffee: 100% Ka'u Full City Roast – "I  love a well balanced and mellow coffee and the Ka'u is a treat anytime its available.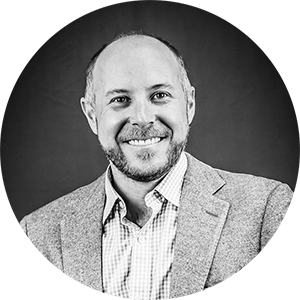 Brian is the Business Development Manager and is responsible for the continued growth of Bad Ass Coffee of Hawaii stores across the US.  With over 15 years of sales, business development, and account management experience, Brian has worked with national brands including Starbucks, Chipotle, Blaze Pizza, Red Robin, Cracker Barrel, Focus Brands, and many others.  He also has some serious Barista skills, working in and managing coffee shops throughout high school and college.  When he is not talking coffee Brian is also busy continuing his education, pursuing a Master's Degree from The University of Denver.  In his free time you will find him outdoors, racing sailboats, skiing, mountain biking, or fly fishing.    
"My favorite Bad Ass beverage is our Cold Brew.  As long as the temps in Denver are above 40 degrees I'm drinking my coffee over ice.  The Bad Ass Cold Brew Singles are super easy and produce a perfect balance between smoothness and flavor-complexity every time. "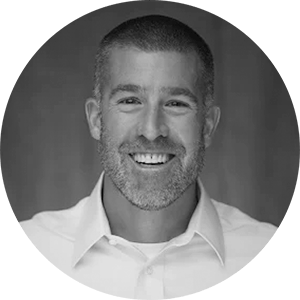 David is the Senior Director of Real Estate and Construction and is responsible for ensuring that all Bad Ass Coffee of Hawaii locations are developed in a successful and timely manner.
David brings over 30 years of restaurant development experience to the organization, working in multiple development roles on the real estate, construction and procurement side with Starbucks, Einstein's (JAB), Focus Brands, Quiznos, Noodles and Jamba. David also worked with several national construction firms as well as an area developer (franchisee) for Jamba Juice.
When not supporting franchisees, David will either be attending his kids' sporting events or spending time with the family outdoors. Katie and David live in Denver with their two boys.
Favorite Bad Ass Coffee – Espresso Roast, a double espresso every morning!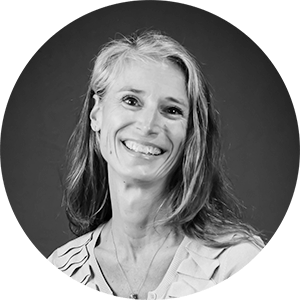 Liz is the Construction Manager and is responsible for supporting franchisees with store construction and remodeling projects. Liz brings 22 years of "Human Swiss Army Knife" operational project management and vendor management experience to Bad Ass Coffee.   From the implementation and expansion of large scale RPO projects in the healthcare and business staffing sectors for companies including Crocs, Zulily, and large healthcare organizations, process development and systems and tool onboarding and training, to boots on the ground market brand awareness acting as a champion for those businesses in those communities. Liz will assist in ensuring that construction projects get started and keep moving along to completion.
Favorite Bad Ass Coffee – 100% Kauai – Full City Roast. The smoothness and low acidity allows for me to enjoy a black cup of Hawaiian coffee. Goes down like hot chocolate!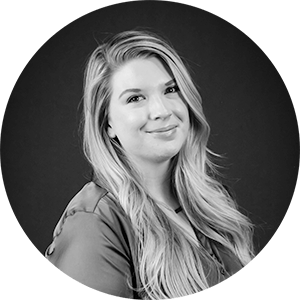 Taylor is the Sr. Franchise Marketing Manager and is responsible for our store local store marketing programs. Taylor's background includes time spent with the NHL Nashville Preditors marketing department, launching Nashville's Biscuit Love , and The Broadmoor Hotel in Colorado Springs.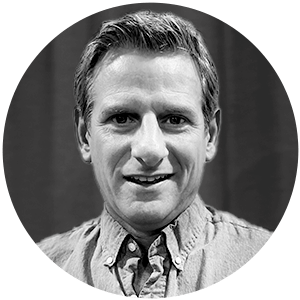 Scott is the Director of Operations and brings over 18 years of coffee experience to Bad Ass Coffee of Hawaii. He oversaw and operated 7 corporate and franchise coffee shops for Aramark, Peaberry Coffee and Starbucks. Scott's roll is to support all Bad Ass Coffee locations as they bring the Aloha Spirit to their communities. When Scott isn't promoting badassery, he spends his time with his wife and 3 girls, traveling, playing lacrosse, and relaxing in the mountains.
I love the complexity of the 100% Kauai. For my sweet tooth, our cold brew with vanilla and cream.