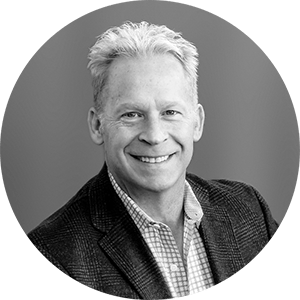 Scott is the Chief Executive Officer and brings over 35 years as an accomplished business owner, executive, award-winning marketing strategist, and business consultant with a consistent track record of transforming early stage brands into category contenders, and re-inventing existing brands to realize new levels of success. Prior to Royal Aloha Franchise Company, Scott was a consulting CEO for Bad Ass Coffee of Hawaii. Snyder was also a founder of Xylem Digital, an international digital marketing agency that facilitated the rapid growth and expansion of nearly 40 brands in the food & beverage space including Chipotle, Jimmy Johns, Jamba Juice, Einstein Brothers, Red Robin, Jack Links, Chili's, Church's Chicken, Fresh Express/Chiquita, Noodles and more. Outside of coffee, Scott is an avid sailboat racer and also enjoys skiing with his wife in Colorado.
Favorite Bad Ass Coffee: Pele's Blend – "I always recommend Pele's because it offers such a complex flavor profile that combines the smooth finish of Kona Coffee with other bold international coffees to deliver a truly unique coffee experience."
William is the Chief Financial Officer and has full oversight for company financials and strategy. Will served as Chief Financial Officer for Verdeam, LLC, a real estate investment fund located in Lakewood, Colorado. Prior to that, William served as Director of Finance for Denovo, a managed services and software company and was also a Manager at Charter Communications, an internet service provider located in Denver, Colorado.
Favorite Bad Ass Coffee: 100% Kona French Roast – "You just can't beat the decadent taste of our 100% Kona!"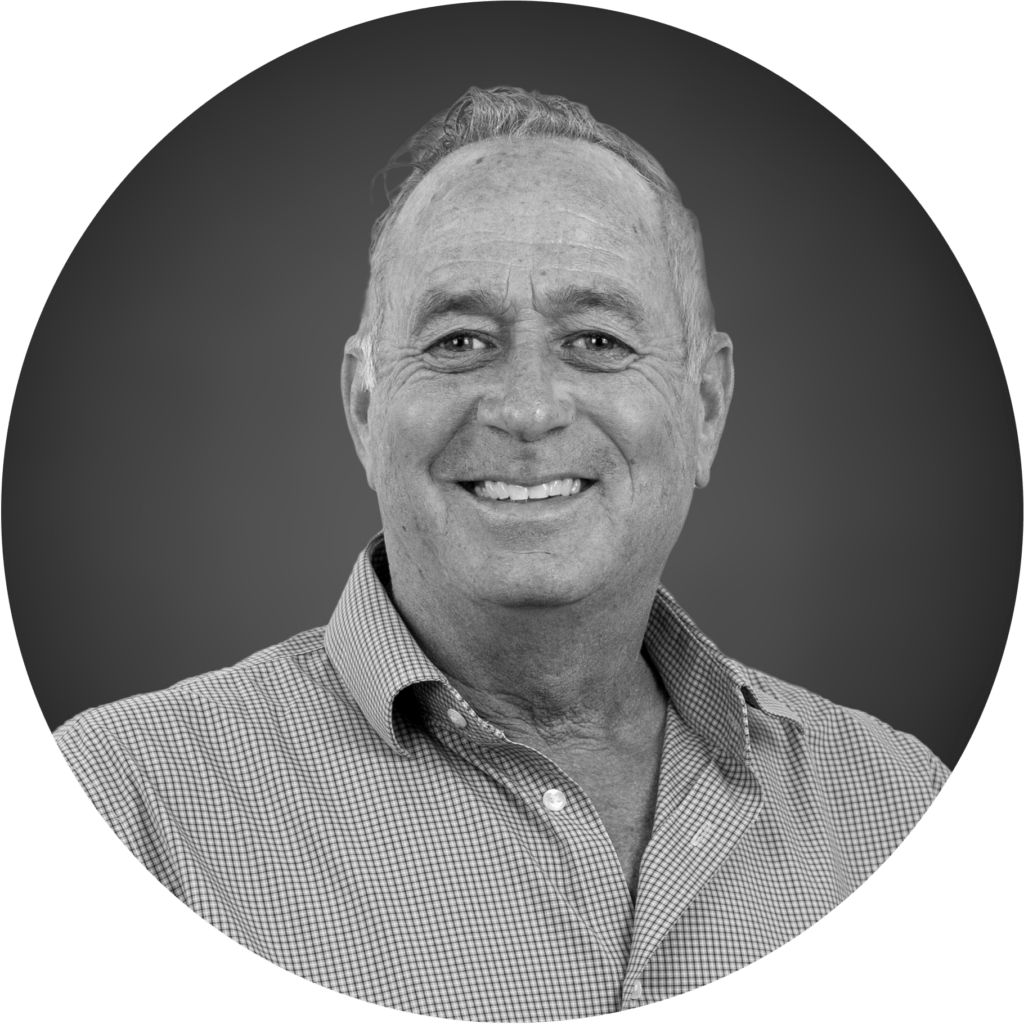 Gregg is the Chief Development Officer and brings 17 years of Franchise Sales and Development experience to Royal Aloha. He has been instrumental in growing such brands as Wyndham Hotels, Corner Bakery Café, Smashburger, and Orange Theory Fitness, to name a few. In his spare time, Gregg enjoys his three children, traveling, and playing golf.
Favorite Bad Ass Coffee: Reef Racer Iced Mana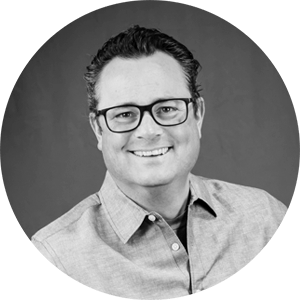 Chris is the Chief Marketing Officer and oversees marketing communications, brand vision and advertising planning which includes social media and local store marketing for each of our valued Bad Ass Coffee franchise owners. Chris brings over twenty years of big brand advertising and communications knowledge to the team with experience marketing brands including Quiznos, McDonalds, Breckenridge Brewing, Einstein Bros, Zeps Epiq Sandwiches, Visa and Frito Lay. Outside of work, Chris is busy raising 4 boys with his wife outside of Denver, Colorado. On the weekends he can typically be found out on his mountain bike, a hiking trail or keeping score at the sports fields.
Favorite Bad Ass Coffee: Hawaiian Signature Blend, Volcanic Roast – "I crave a good dark coffee and the volcanic roasts are about as good and dark as it gets!"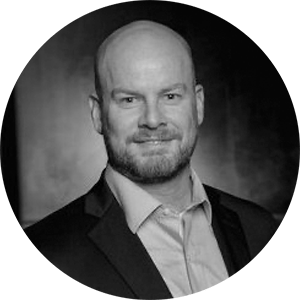 Chris is the Vice President of Enterprise and is responsible for leading operations, fulfillment, and supply chain to support the success of Bad Ass Coffee's franchisees and omni-channel organization.  With over twenty years of experience in supply chain and operations, Chris comes with executive leadership experiences from high growth, best in class organizations such as Yum! Brands, Chipotle, Noodles & Company, and most recently Black Rifle Coffee Company.  
Outside of work, Chris spends time with his wife and two kids in the outdoors; camping, biking, or on a stream fly fishing.
Favorite Bad Ass Coffee: 100% Kona American Roast –  "The smooth taste of our 100% Kona with a light roast perfectly brings out the flavor in a coffee I look forward to every morning."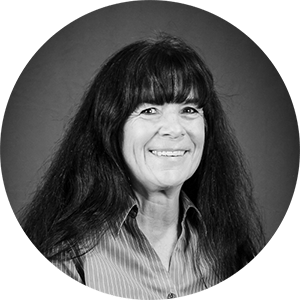 Susan is the Senior Vice President of Franchise Operations and brings nearly 40 years of franchise restaurant operations & training experience to Bad Ass Coffee of Hawaii having spent the last 18 years with The Wendy's Company in the roles of Franchise Market Consultant, Area Director, and Field Training Manager. Sue will oversee the day-to-day performance, training, and development of all Bad Ass Coffee of Hawaii franchisees.
Favorite Bad Ass Coffee: 100% Ka'u Full City Roast – "I  love a well balanced and mellow coffee and the Ka'u is a treat anytime its available.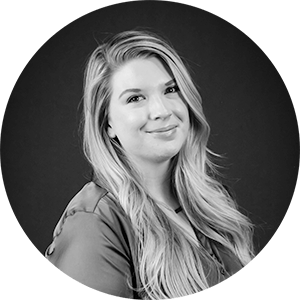 Taylor is the Franchise Marketing Director and is responsible for our store's local store marketing programs. Taylor's background includes time spent with the NHL Nashville Predators marketing department, launching Nashville's Biscuit Love, and The Broadmoor Hotel in Colorado Springs.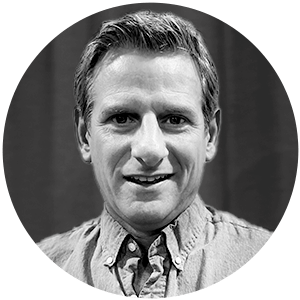 Scott is the Director of Operations and brings over 18 years of coffee experience to Bad Ass Coffee of Hawaii. He oversaw and operated 7 corporate and franchise coffee shops for Aramark, Peaberry Coffee and Starbucks. Scott's roll is to support all Bad Ass Coffee locations as they bring the Aloha Spirit to their communities. When Scott isn't promoting badassery, he spends his time with his wife and 3 girls, traveling, playing lacrosse, and relaxing in the mountains.
Favorite Bad Ass Coffee: I love the complexity of the 100% Kauai. For my sweet tooth, our cold brew with vanilla and cream.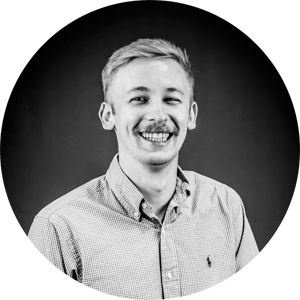 Michael is the Senior Distribution Manager and is responsible for Warehouse Operations. Michael oversees fulfillment, receiving, purchasing, and assists franchisees with logistics. In addition to daily operations, he also monitors coffee quality and leads tests for new, exciting coffee offerings. Outside of work, this bad ass enjoys spending time hiking in the mountains, going to concerts, and collecting vinyl albums.
Favorite Bad Ass Coffee: 100% Maui Mokka – "This tiny bean packs a punch! It is always a great treat to get my hands on a cup of coffee this special."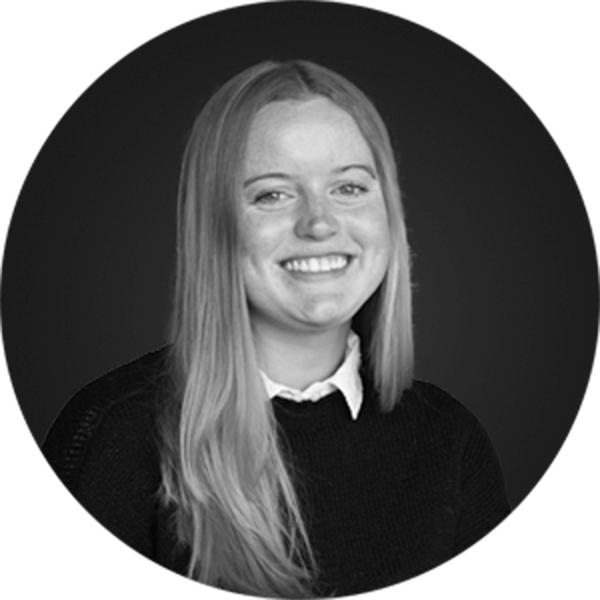 Courtney is the Product & Customer Experience Manager and is responsible for merchandise purchasing and overall customer experience with the brand. She manages merchandise procurement and purchasing along with ensuring that customers have a positive, satisfying, and consistent experience throughout their interactions with Bad Ass Coffee of Hawaii. Away from the office, Courtney enjoys spending time outside, going to concerts and hanging out with her dog.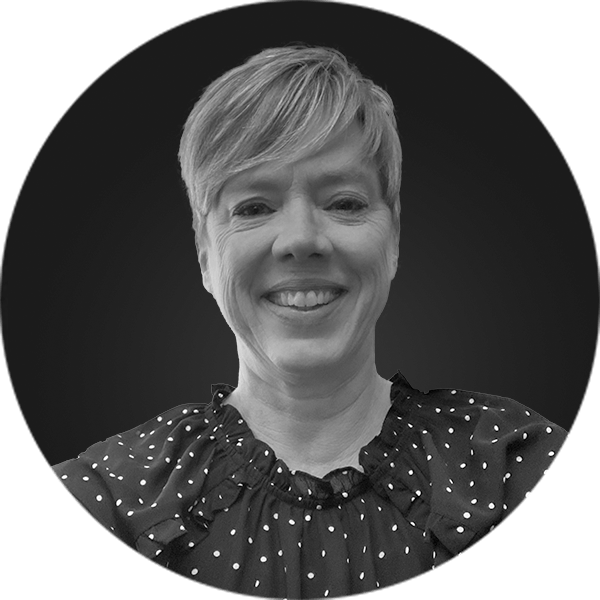 Dawne is the Franchise Marketing Manager and brings over 25 years of hospitality experience to Bad Ass Coffee of Hawaii. She dabbled in restaurant operations for a few years but moved to marketing and spent 20+ years overseeing local store marketing for full-service brewpubs in the Denver metro area. Today, Dawne champions local store success for all our franchise locations by supporting local store marketing plans, overseeing grand opening programs, and connecting people to the great community, brand, and product of Bad Ass Coffee of Hawaii. Outside of work Dawne enjoys anything outside, especially if it involves water.
Favorite Bad Ass Coffee: Kopikala Blend – I appreciate how the blend of beans from Kaui, Central and South America creates a smooth and flavorful cup of coffee.