Proud to partner with veterans
Bad Ass Coffee of Hawaii is proud to have former military veterans as franchise owners. We would be honored to add more veterans and currently are extending incentives and benefits to former service members to join our 'ohana.
Veteran Franchise Ownership Discount
Bad Ass Coffee of Hawaii offers a $10,000 veteran discount towards franchise ownership for qualifying active and retired service personnel.
The Cup 'O Joe program was created to ensure that hard-working US Servicemen and women can enjoy a taste of the "Aloha Spirit" no matter where they're serving. 100% of contributions to Cup 'O Joe go directly to purchasing coffee for our service personnel over seas, while Bad Ass Coffee of Hawaii covers the cost of processing and shipping the coffee to them.
Since the program was launched, we've shipped nearly 15,000 bags of coffee to service personnel around the world. On Veterans Day and throughout the year, Bad Ass Coffee of Hawaii accepts donations at www.badasscoffee.com/bad-ass-for-good to help keep coffee and a taste of home flowing to those who serve overseas.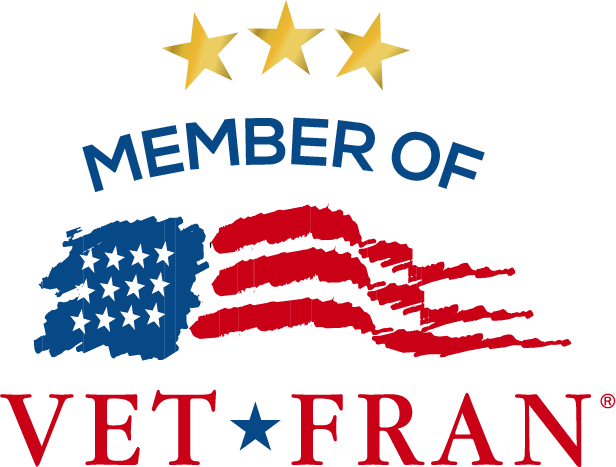 VetFran Affiliate Members
Bad Ass Coffee of Hawaii is a 3-star VetFran Affiliate Member. Veterans leave the military with the leadership and teamwork skills to lead a franchise location (or many!), and learning, training, and executing systems and standard operating procedures is their bread and butter. Dedication, perseverance, and discipline imparted by years of military service combined with the entrepreneurial spirit of those veterans seeking franchise opportunities makes for a perfect combination.