BAD ASS COFFEE CONTINUES FLORIDA EXPANSION WITH 20-UNIT DEAL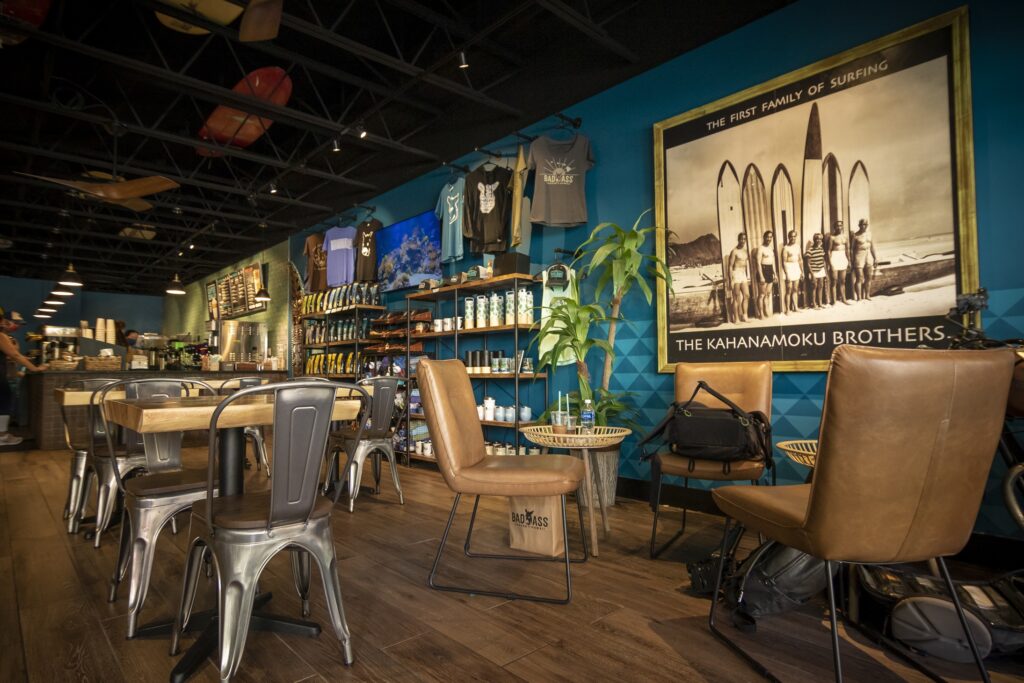 Bad Ass Coffee of Hawaii is continuing to build its presence on the Gulf Coast of Florida with another multi-unit development agreement for the region.
In October, the brand signed a 20-unit deal with Marquee Coffee, a group of business partners led by Ardel McKenna. The agreement calls for the stores to open between Bradenton and Naples, as well as Marco Island, over the next seven years.
The recent deal comes after Bad Ass Coffee signed a five-unit agreement with High Caffeine Inc., earlier this year. Bad Ass Coffee CEO Scott Snyder said the agreements are part of the brand's continued focus on the Sunshine State.
"We're very excited to have such a significant commitment to our expansion plans in a targeted area," Snyder said. "We know it's a good market, as some of our best performing stores are on the Florida coast. Part of our vision is expanding in Florida to fill in that coastline."
That coastline is where McKenna did a lot of his work in the real estate business. It was during his time working along the southwest Florida coast that he became a fan of the brand and noticed a few coffee deserts.
"I had plenty of people ask me while working where I got coffee," McKenna said. "I did some research, as my entrepreneurial intuition came up, and I realized there's really no place around here to get a decent cup of coffee."
After consulting with his brother, an attorney and business owner, McKenna decided to move forward with franchising and signed the largest multi-unit agreement in Bad Ass Coffee's history.
Founded in 1989, Bad Ass Coffee was acquired by the Royal Aloha Coffee Co. in 2019 and the brand was relaunched in early 2020. Today, there are 27 units with three more set to open by the end of the year; all but one are franchised.
The name, Snyder said was based on the donkeys used in Hawaii to bring coffee down the slopes of volcanic mountainsides. In addition to telling that story, Snyder said Bad Ass Coffee locations often have Hawaiian artwork and vintage surfing decorations.
Snyder said the surfer and beach vibe is consistent with Florida and has helped the brand build a presence there. Moving forward, Snyder said the plan is to continue to develop there and other southern states.
"We're targeting the Southeast and Southwest," Snyder said. "What we've tried to do from the beginning is position this as a franchise-first organization. Every decision or investment we make has that in mind. How that relates to the geographic strategy is we wanted to look where the brand excels. We also want to create density, and when you have that, you can afford additional savings for the franchisees."
The initial investment to open a Bad Ass Coffee location is between $401,500 and $778,000.
Link: https://www.franchisetimes.com/franchise_news/bad-ass-coffee-continues-florida-expansion-with-20-unit-deal/article_94f1afc4-5c87-11ed-a8ec-e734f1351c2d.html