Bad Ass Coffee of Hawaii Adding More Experience to the 'Ohana to Meet Demand in 2021
Bad Ass Coffee of Hawaii announces food and beverage industry veteran John Coletta is joining its board of directors
In a recent article on Yahoo's finance site entitled, "Food and Beverage Expert Joins Bad Ass Coffee of Hawaii's Board of Directors," the coffee shop franchise brand published new information about business mogul, John Coletta, joining the leadership team.
According to Yahoo, Coletta "has experience serving as president of Peet's Coffee and co-leading acquisitions and strategic governance for Stumptown Coffee Roasters and Intelligentsia Coffee. He also played a key role in the formation of Trade Coffee."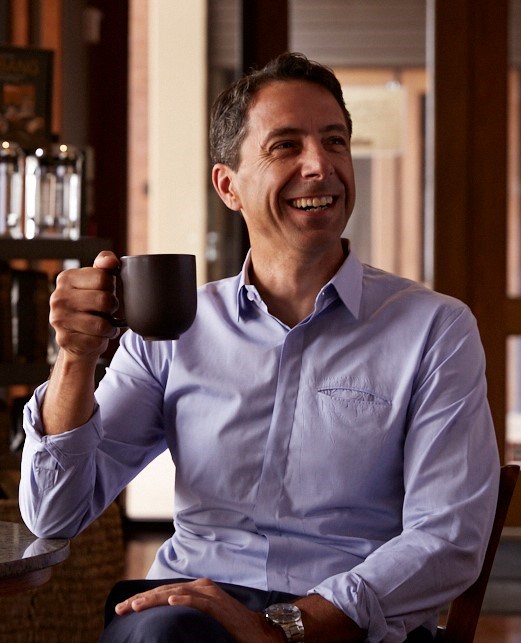 Additionally, Coletta has held top roles in other companies, served on numerous boards, while winning awards in the business world.
Bad Ass Coffee of Hawaii is dedicated to sharing Hawaiian coffee through our long-standing partnerships with multi-generational Hawaiian coffee farmers. Our partners embrace their unique practice of harvesting the highest quality coffee beans in the world and take pride in offering superior coffees to customers.
"Much like the care we put into producing only the best premium Hawaiian coffees, we are committed to building a leadership team second to none," said Scott Snyder, CEO. "Doing so puts us in a prime position to execute our growth strategy and equip our franchise partners with everything they need to achieve success."
Acquired by the Royal Aloha Franchise Company in 2019, Bad Ass Coffee of Hawaii operates 23 franchise locations.
"More than 10 stores are slated to open in the first half of 2021 and the company has already implemented new branding, packaging and restaurant designs, as well as enhanced marketing, training, and franchisee support," the recent article states, along with the brand planning to open 150 new locations over the next five years.
Bad Ass Coffee of Hawaii franchisees are a part of the 'ohana (family) – and we never let our family down. We're here to help our franchise owners succeed in every aspect of the business. 
We're committed to providing you with expert advice, resources, and support to ensure that your success continues to grow over the life of our partnership together. Our onboarding team provides comprehensive training on the processes and procedures that are critical to Bad Ass operations.
Our strategic partners, the operations team, and construction partners will guide future owners through every step of the process – including design, management, turnkey construction services or contractor selection assistance, and purchasing. Through our training and development, we help our franchisees operate productively and efficiently to promote their success through profit potential and growth.
Click here to read the article in full.
Are you ready to own a Bad Ass Coffee of Hawaii coffee shop franchise?
The evolution of the Bad Ass Coffee of Hawaii brand supports a vision and investment for future growth and success. We will assist you during the entire process – you will never be alone in your business. The opportunity to get in on this hot concept has never been stronger than right now.  To learn more, simply fill out an inquiry form on this site, and a member of our team will be in touch with you shortly.