Once you become a Bad Ass, you're a part of the ohana (Family) – and we never let our family down. We're here to help you succeed in every aspect of opening your store from development and training to offering ongoing support.
Your success is our success, so we're committed to providing you with the expert advice, resources and on-going support for the major areas of your operation to ensure that you have to ensure that your success continues to grow over the life of our partnership together.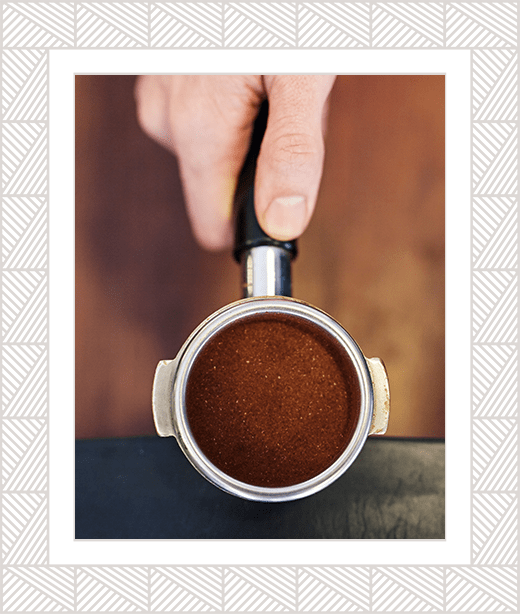 Our Bad Ass Coffee training team provides all franchise owners and managers with comprehensive training on the processes and procedures that are critical to operating your Bad Ass Coffee store successfully in compliance with our brand and operations standards. Our initial training program takes place approximately 4-5 weeks prior to your store opening in one of our certified training stores and includes a combination of classroom and hands-on in-store learning sessions. Trainees are introduced to every element of store & business management, coffee education, drink & food preparation, point-of-sale usage, visual merchandising and more. Approximately 1 week before your store opens, we conduct a "Training Tune Up" – this time in your own store and using your own equipment to ensure that you and your team have the training necessary to run your store successfully to our operations standards and that your opening day is nothing short of Bad Ass.
Through strategic partners, we work with our franchisees during their site selection process to ensure that you're positioned for success. Immediately after franchise orientation, we'll work with you and a strategic real estate partner to identify key location attributes and requirements to begin your search. Throughout the selection process, our store development team will consult with you and assist in narrowing down your available options until a final location is identified and approved by our team. Our strategic partner will then continue their work with you until a final lease for your location is acceptable to you and approved by our team.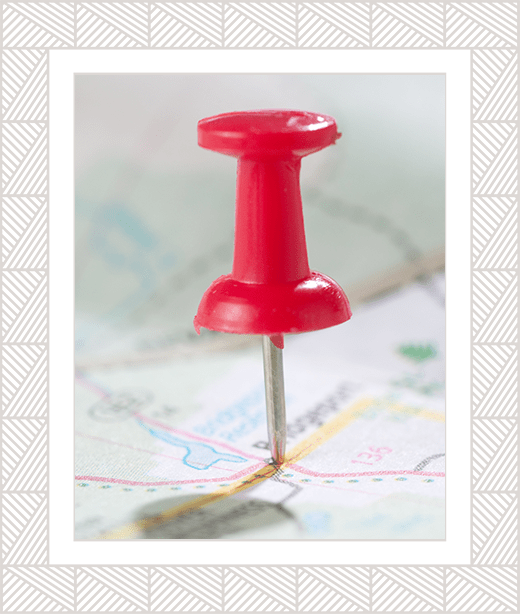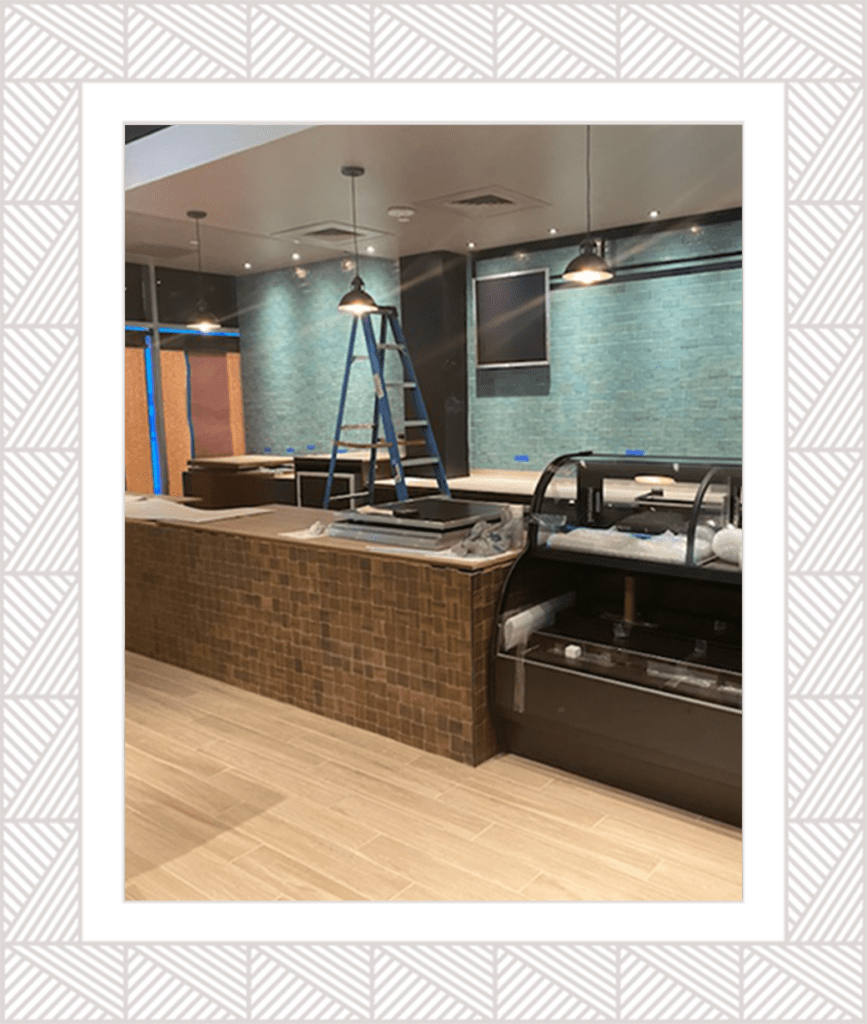 Through our operations team and strategic construction partners, we're able to provide you with all of the tools you need to build your Bad Ass Coffee of Hawaii store. Whether you're building from the ground up, or building out an existing space to our brand and operations standards, the operations team and store development team will guide you through every step of the construction process including store design, project management, contractor selection assistance, equipment and décor purchasing. From architectural drawings to the final walk-through of your new store, we're here to ensure that your store opens on-time, on-budget and ready to be Bad Ass.
"We're here every step of the way"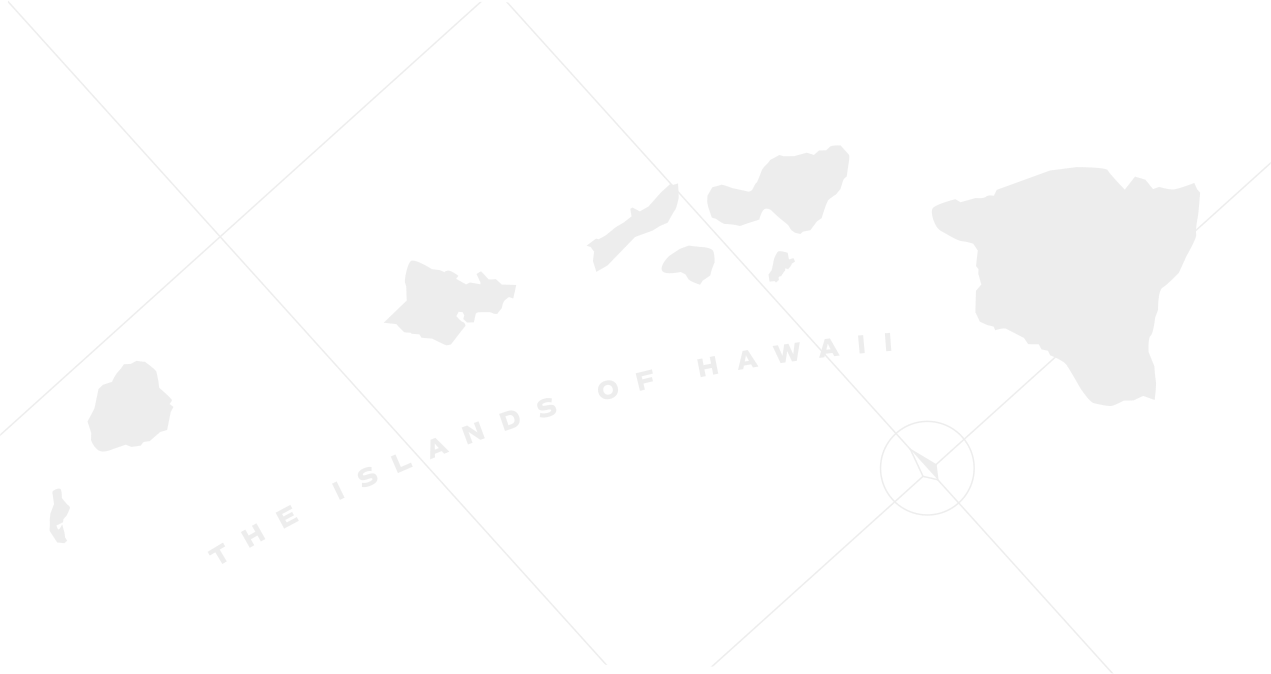 Bad Ass Coffee marketing is designed to "Kick" your local community advertising and communications into motion.
We have a proud and differentiating name and story to tell. Our customers are part of our 'ohana (family) and we have found that our family members love to help us share our story. Social media plays a big role in our marketing mix.

The goal of Bad Ass Coffee marketing support is to drive traffic into your store with a comprehensive local store marketing plan. Even after the big splash of a franchise grand opening, the Bad Ass Coffee marketing team continues to work with franchise owners providing advice, planning, and access to exclusive Bad Ass Coffee marketing resources to effectively plan and execute sustained advertising and marketing tactics that start within the four walls of your store, extend to your 4 blocks near your store and expand out into your community. We have roots in Hawaii, but provide tools and guidance aimed to grow your success in the communities you choose to open your Bad Ass Coffee franchises.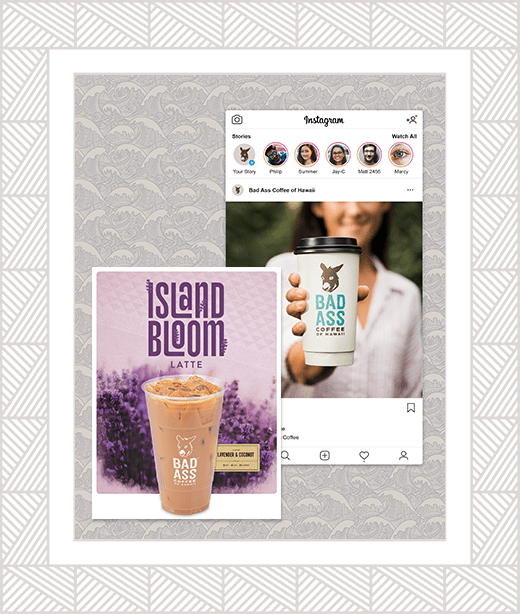 Your store will benefit from at least four promotional windows during the year. These will focus on limited time only products that create customer excitement and trial in our stores.
In 2021, Bad Ass Coffee started rolling out our 'Ohana Rewards mobile loyalty and online ordering app. The app aids in driving increased customer visits and loyalty. Most important, it provides valuable customer data that we use to reach frequent and lapsed users throughout the year.
Most important, we support all of our new stores with a comprehensive Grand Opening Plan that builds before the store opening with local store marketing, digital media and peaks with an event celebrating the opening in your community.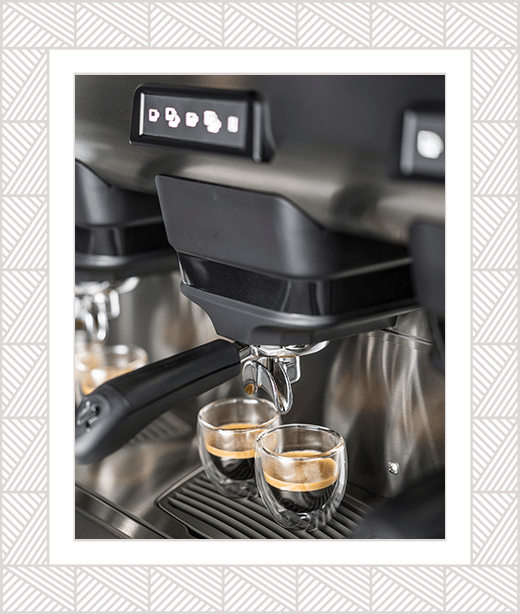 The Bad Ass Coffee of Hawaii operations team begins working with you from the day you sign your franchise agreement and is by your side through every step of the store opening process to ensure that you're 100% ready to share the Aloha Spirit on opening day. Our team will assist you during the first few days that your store is open and we return to assist you with your grand opening. After your store is open, our operations team will visit your store on a regular basis to provide training & development, business performance consultation, and feedback to ensure that your store is operating in accordance with Bad Ass Coffee's brand & operations standards.
Our affiliate, Royal Aloha Enterprises works with suppliers, vendors and strategic partners to ensure that your store receives the highest quality products for the best prices possible. Our goal is to create a "one-stop" shopping experience for most of the critical day-to-day products and supplies that you need for your store operation. Our expert support team is always ready to assist by providing analysis, recommendations and advice to order what you need and when you need it in the most productive and efficient way possible!