HAWAII-THEMED COFFEE SHOP OPENS IN DOWNTOWN PHOENIX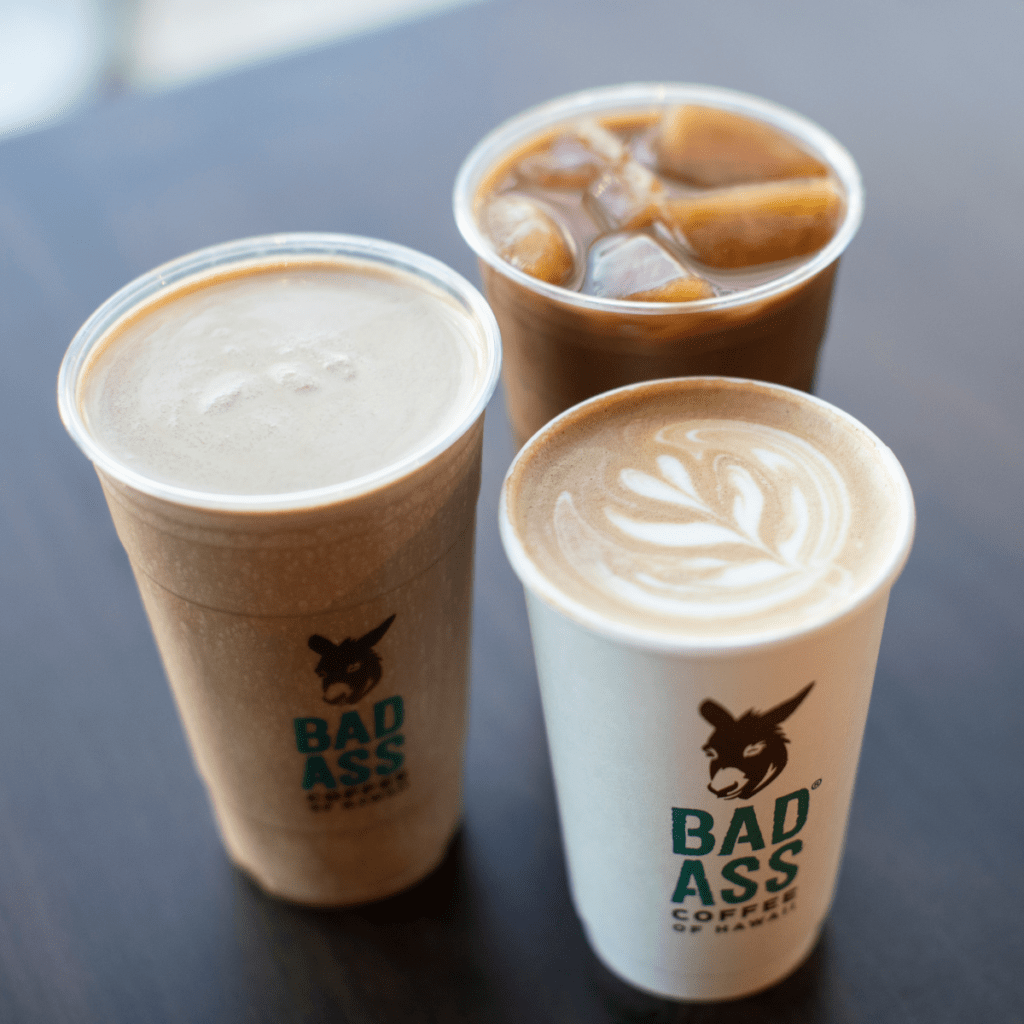 Bad Ass Coffee of Hawaii, a Hawaiian-themed coffee shop specializing in 100% Kona coffee, is in the middle of a major national expansion and is opening franchise locations in Arizona.The coffee shop, which already had a location in Tolleson, recently opened a new shop in the former Starbucks space at CityScape in downtown Phoenix. Aaron Rutter, franchise owner of the CityScape location, said the coffee shop will make people feel like they are "stepping out of the rat race."
"What I love about Bad Ass Coffee of Hawaii is the spirit of ohana," he said. "It really feels different, it is different."
Rutter said he was looking to pivot his career and wanted something involving ownership, and Bad Ass Coffee of Hawaii really resonated with him when he was looking at franchise brands. CityScape, he said, was the perfect location for his first franchise. "It is the vibrant, urban core," he said of the location, on First Avenue and Washington Street. "It taps into the pulse and
heartbeat of the city, and the downtown has gone through such a revitalization."
CityScape, which is owned and managed by Phoenix-based RED Development, was "tremendous" to partner with during the location search, Rutter said.
OTHER LOCATIONS IN MIND
Rutter said he is looking for three more franchise locations, which will probably be in the areas of Chandler, Gilbert and Queen Creek in the East Valley. The Tolleson location has been open for about three years and is owned by another franchise owner.
Chris Ruszkowski, vice president of marketing for Royal Aloha Enterprises, which owns Bad Ass Coffee of Hawaii, said the company started in Hawaii, where the climate and soil are ideal for growing the coffee beans. In 1995, a couple from Utah wanted to franchise the business, and added a Salt Lake City location. After a while, the company was no longer growing, and brought Scott Snyder in as a consultant.
Snyder was the founder of Xylem Digital, an international digital marketing agency that facilitated the expansion of such brands as Chipotle, Jimmy Johns, Jamba Juice, Einstein Brothers and Red Robin.
Snyder ended up acquiring the Bad Ass Coffee of Hawaii in 2019 and moving the headquarters to Colorado. The beans are now grown in Hawaii and roasted in Colorado, making it easier to
transport freshly roasted beans to stores in the mainland United States, Ruszkowski said. The brand is in the middle of a major expansion and plans to open 150 new locations around the country in the next five years.
Ruszkowski said the brand has another franchise owner looking at a Scottsdale location this year. In addition to coffee drinks and teas, the shop also has a food menu including specialties like the "Aloha sandwich," a breakfast sandwich with ham, egg, Swiss cheese, pineapple and barbecue sauce on a King's Hawaiian roll.
See more via The Phoenix Business Journal
Bad Ass Coffee OF HAWAII EXPERIENCES FRANCHISE GROWTH IN NEW MARKET, TENNESSEE