Royal Aloha Coffee Company Relaunches Bad Ass Coffee of Hawaii Franchise
Business publication praises initiatives set by the new leadership team of Hawaiian coffee franchise to grow the brand across the country
Bad Ass Coffee of Hawaii is under the new ownership of the Royal Aloha Coffee Company (RACC), and their new initiatives to grow the brand were highlighted by The Denver Business Journal. 
RACC plans to grow the iconic Hawaiian coffee franchise to 150 locations in five years and is on track to open six new stores by the end of 2020. In order to facilitate expansion, RACC is taking strides to bring the 30-year old brand into the modern era by investing in a new restaurant design, a new logo, and retooling training & support.
Since purchasing the assets of Bad Ass Coffee of Hawaii, RACC has also streamlined operation, which has emphasized the profitability and simplicity of the business model. Additionally, they have rolled out new products, including pre-packaged and branded coffees, as well as a profitable merchandise line.
The article highlights how these new initiatives are charting a bright future of growth for the coffee shop franchise:
"Since purchasing Bad Ass Coffee of Hawaii assets in July 2019, the Royal Aloha Coffee has invested heavily in every aspect of the business with an emphasis on reinventing the franchise business model to optimize operational efficiency and profitability. The company has developed multiple cafe models beyond the traditional in-store model to accommodate drive-thru, non-traditional, mobile and tourist destination business demographics while also implementing new technologies to accommodate order-ahead, pick-up and delivery. In addition to an extensive national menu of quality coffee, tea and blended drinks, the company is also preparing to launch a unique menu of quality cafe food options with a Hawaiian flair."
RACC has also enhanced our training and support platform, which now emphasizes both operations and marketing tools dedicated to helping Bad Ass Coffee of Hawaii franchise owners prosper in business.
"The company's training team provides all franchise owners and managers with comprehensive training on processes and procedures that are critical to operating a Bad Ass Coffee of Hawaii store successfully. An initial five-day training program takes place about a month prior to the store's opening. Trainees are introduced to every element of store and business management, coffee education, drink and food preparation, point-of-sale usage, and visual merchandising and more. Through strategic partners, the franchise team works with franchisees during the site selection process. Throughout the selection process, the operations team consults with franchisees and assists in narrowing down the selection and helping throughout the lease agreement phase."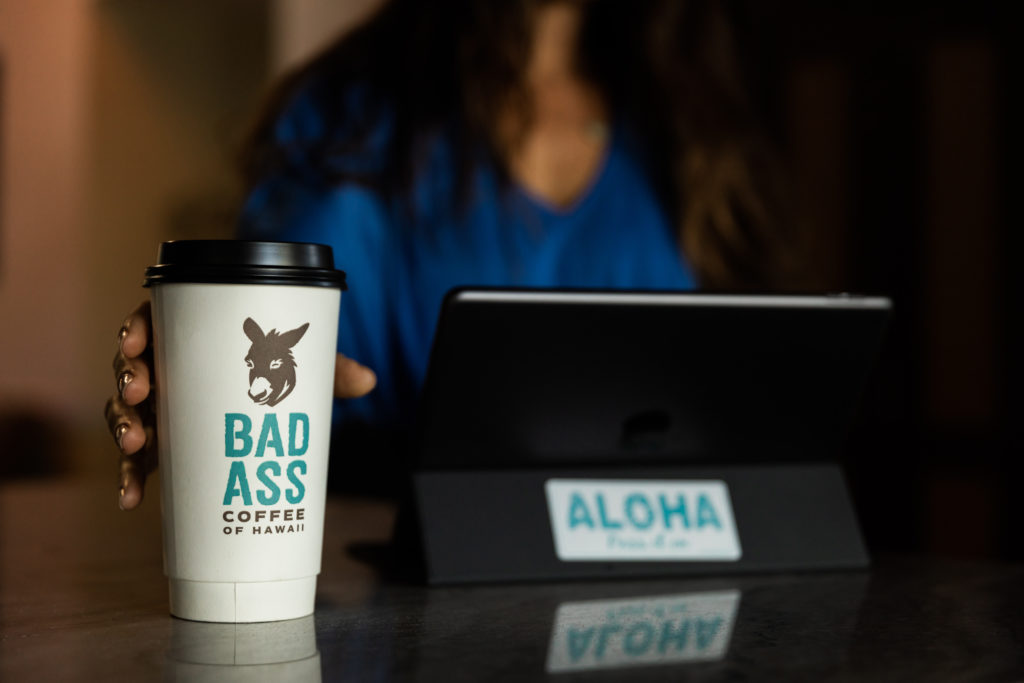 Ultimately, as Bad Ass Coffee continues our aggressive growth throughout the country, we are cultivating a family-like culture aimed at attracting customers and franchise owners seeking a warm and welcoming experience filled with the "Aloha Spirit."
"The Bad Ass Coffee of Hawaii brand identity is disruptive and grabs the attention of customers, while inviting an opportunity to experience Hawaiian coffee's with a 'kick.' Now, with enhanced access to comprehensive marketing, operations and business consulting expertise, the Royal Aloha Coffee team has developed comprehensive tailor-made resources for franchisee operational success."
Click here to learn more about this major announcement for the Bad Ass Coffee of Hawaii franchise. 
Ready to invest in a Bad Ass Coffee of Hawaii Franchise?
To learn more about the Bad Ass Coffee of Hawaii franchise opportunity, simply fill out an inquiry form on this site, and a member of our team will be in touch with you shortly. We can't wait to learn more about you!