territories now available
This franchise is not currently being offered to residents of the following states: Connecticut, Indiana, Michigan, Minnesota, Nebraska, New York, North Dakota, Rhode Island, South Dakota, Washington and Wisconsin. This communication is not directed to any person in the states listed above by or on behalf of the franchisor or anyone acting with the franchisor's knowledge. No franchises can be offered or sold in the states listed above until the offering has been registered and declared effective by the appropriate regulatory authority and the franchise disclosure document has been delivered to the offeree before the sale within the applicable time frame. This franchise is offered only by delivery of a franchise disclosure document.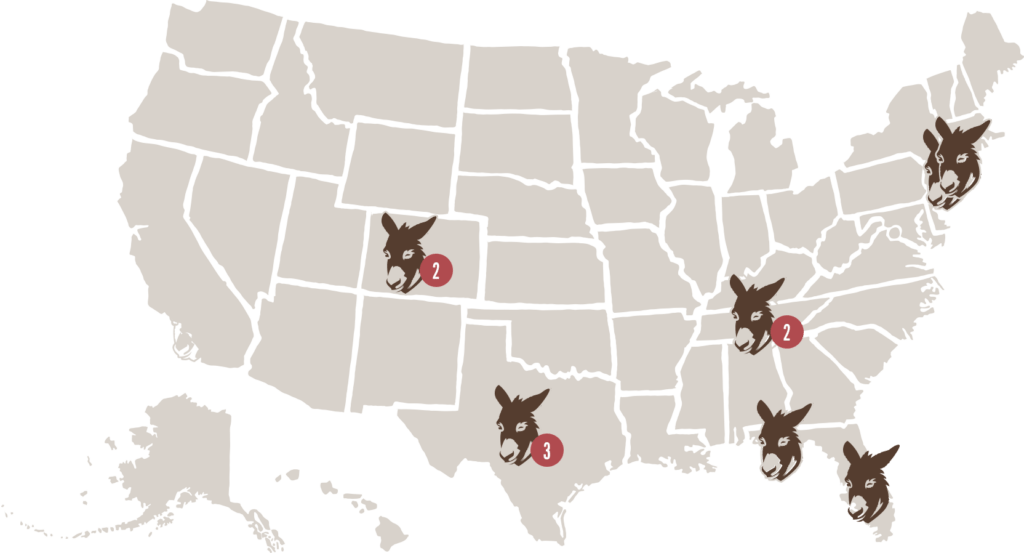 Winter 2022-23
5 Via De Luna Drive
Suite D
Pensacola, FL 32561
Winter 2023
25195 SR 54 
Lutz, FL 33559
Spring 2023
50 Main Street, Space A
Hackensack, NJ 07601
February 2023
2466 Mandeville Lane
Alexandria, VA 22314
2 locations coming Spring 2023
Old Farm
4810 Old Farm Drive
Colorado Springs, CO 80917
Spring -Summer 2023
50 Main Street
1608 21st Ave S.
Nashville, TN 37212
Spring -Summer 2023
12904 Fry Rd
Suite 400
Cypress, TX 77433
Coming 2023
1301 S. Central Expressway
McKinney, TX 75070
Coming 2023
362 Pagosa Street
Pagosa Springs, CO 81147